Howdy Ghosterians! We at Ghostery HQ are in the midst of one of the strangest summers any of us have ever had. Vacations either canceled or severely changed. Parties, birthdays, graduations, weddings, you name it… But one thing remains the same, interns! Every summer, Ghostery brings in a group of college interns looking to change the world one gigabyte at a time. During our onboarding process, everyone goes through Ghostery University. These sessions provide an opportunity for each team lead to explain what they do at Ghostery and how each product works and interacts with each other. One of our young hopefuls wrote up a quick little blurb about Ghostery Midnight after his session with our Product Manager, Melissa. We stare at this stuff every day and think much of it as obvious. But this was a refreshing reminder that we are building some cool new stuff that is new for many people. We wanted to share his write up with you all here.
Why Do I Need Ghostery Midnight
Charles Hamilton – Florida Office The way trackers are being implemented is changing. The Ghostery Browser Extension protects your privacy from websites you access through your browser, but trackers don't just live in your browser. Lots of native apps like Spotify, Twitch, and Microsoft Teams are created using the Chromium browser engine. This means that the apps are essentially just re-skinned browser pages. Since these apps are essentially browser pages that live outside of your accessible browser, trackers can be added without mitigation. Ghostery Midnight protects your privacy by intercepting tracker requests at the device level, meaning that Midnight blocks trackers before they reach your browser and native apps.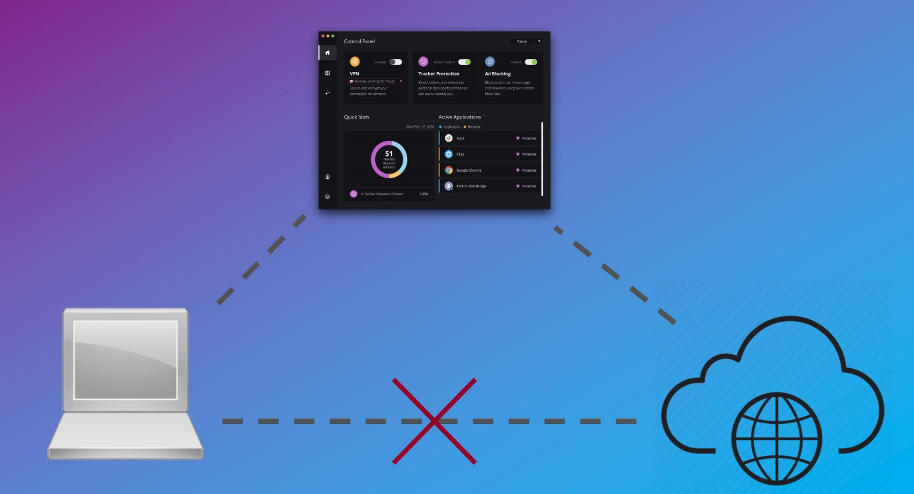 If you haven't checked out Midnight yet, give it a spin. We hope everyone is staying safe and healthy. And as always, Happy Browsing.