Why am I being asked to approve Ghostery Midnight in my Security Preferences?
If you are installing Ghostery Midnight for the first time on MacOS High Sierra 10.13 or newer, you were likely met with a message that said "System Extension Blocked".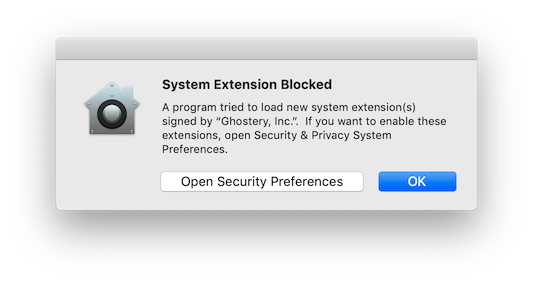 This is a security feature which requires users to explicitly allow installation of a third party system extensions. You will need to allow this extension to load in order for Ghostery Midnight to function. To do this manually, go to your System Preferences ‣ Security & Privacy ‣ General and click the 'Allow' button.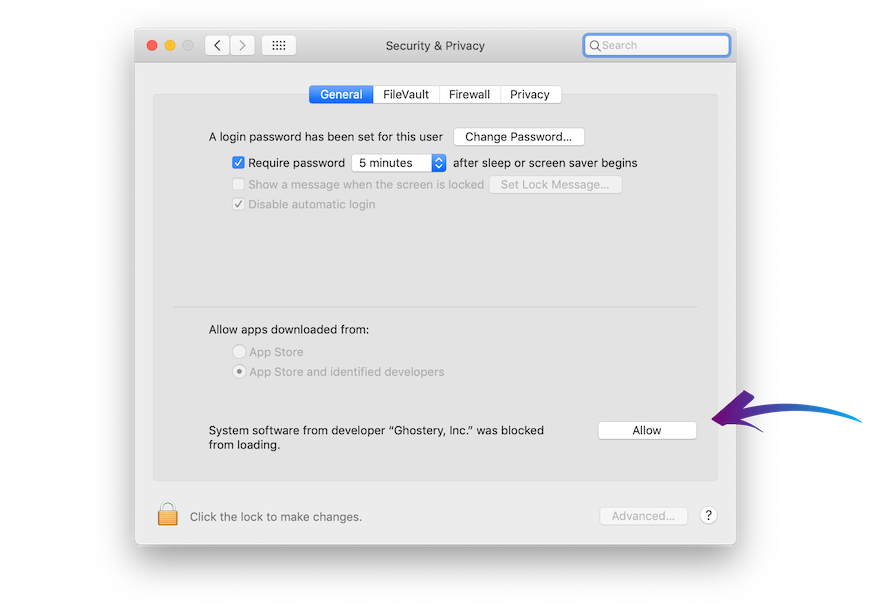 Access Ghostery Support