Hey there Dawners, we have another update for you.
Here is what we have implemented in this release:
Firefox 86.0.1 implementation, which has several fixes related to the core Firefox browser code.
Theme improvements, which continue to differentiate our browser chrome from Firefox and to streamline the URL bar and buttons to leave more space for content.
We have implemented Google Safe Browsing, so that you will get a warning before navigating to an unsafe webpage or downloading an unsafe file.
Geo location implementation on Window powered by Google API, which should make it easier to provide services like maps or content providers user location to grant access.
New tab improvements, including an informational Tracker Wheel summary popup, which gives you an overview of the different types of trackers you have encountered across your browsing experience.
Ghost mode translations, which now include German and French
As always, if you have any questions or feedback, please share your thoughts to us on our browser feedback forum or send us an email at support@ghostery.com.
Cheers,
The Ghostery Team
Tracker Wheel Popup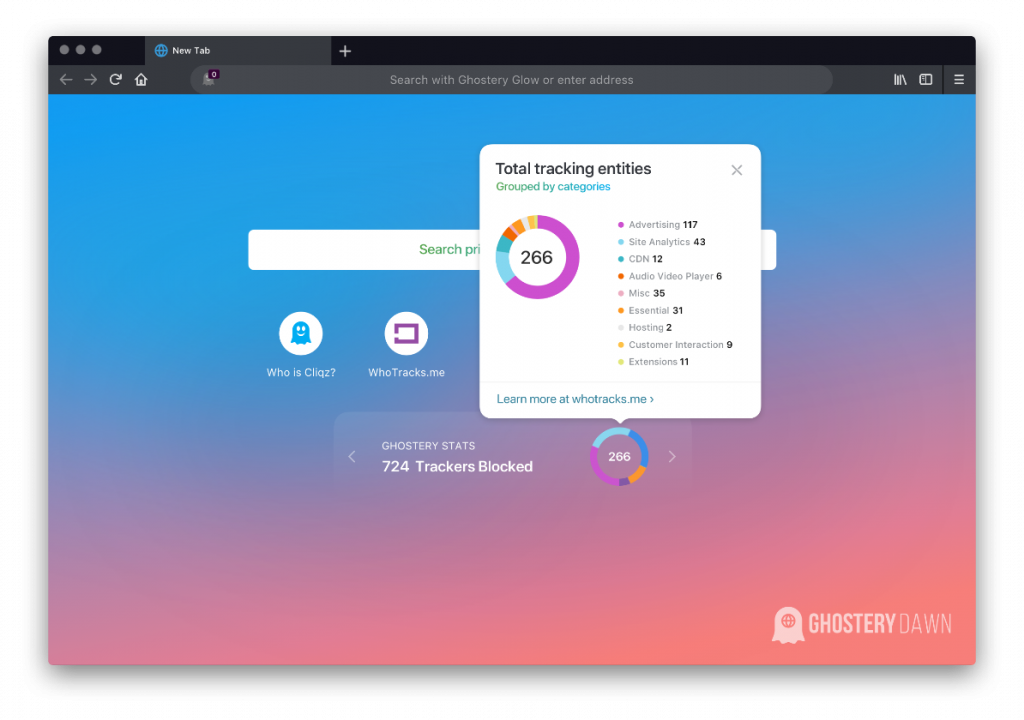 Theme Improvements