Gone are the days of online tracking being done solely within your internet browsers. As technology has developed, so has the AdTech industry's ability to gather information about you. Their ultimate goal has remained the same: build detailed profiles on users that can then be monetized in some way – be it optimizing advertising efforts, selling the data to third parties, or some other purpose. New tracking technology is allowing companies to accomplish this goal by tracking users outside of their browser, through native applications used for email, music, task management, etc.
The Ghostery Browser Extension has been a great tool for making online experiences ad and tracker free within your browser. In an effort to continue offering new and existing users control over their privacy in the latest tracking landscape, we've developed Ghostery Midnight. Ghostery Midnight brings the same ad and tracker blocking technology that Ghostery is known for and applies it at the device level. Users now have the ability to block ads and trackers both within their browsers and applications. What was previously out of reach can now be blocked in one, easy-to-use tool.
See What's Protected at a Glance
The home panel provides a quick glance of all the active apps making network requests on your device and their tracker protection status. There are three types of status:
Protected: Your app is protected and any trackers we discover will be blocked.
Monitored: Also known as unprotected, allows Ghostery to still monitor the network requests for trackers, but will not actively block them.
Disabled: Network monitoring of the app has been disabled. This is only recommended if protection is hindering the functionality of the app.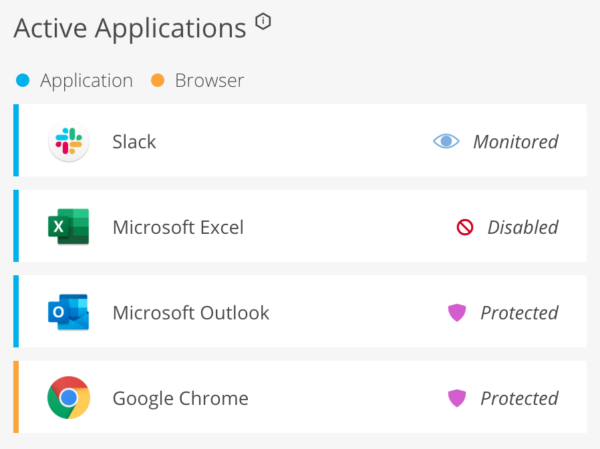 Note: Disabling an app's protection will also disable Ad Blocking. 
Customize Which Apps Have Blocking Enabled
The My Apps panel, accessible via the side navigation menu, lists all active apps seen historically as well as tracker counts and protection status by app. Customize the tracker protection settings of each app by selecting the appropriate toggle icon.



Turn Different Features On and Off
Each one of our main features (VPN, Tracker Protection, Ad Blocking) can operate independently from one another. If you'd like to turn one off while keeping the others running, simply disable the toggle.

Note: Tracker Protection and Ad Blocking both require network monitoring to function. Turning off their toggles will only turn off blocking. To turn off network monitoring, select the Pause button instead.
Pausing Midnight
The Pause button is a feature available on the home panel which turns off all monitoring of network requests, which means Midnight not only is not blocking, but cannot determine how many trackers are loading. You can either pause indefinitely or for a set time limit via the dropdown, but don't forget to resume!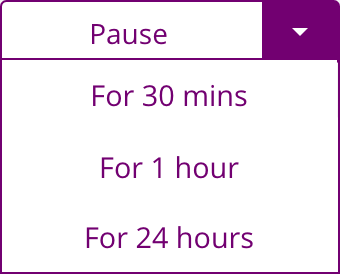 If you ever get stuck browsing the web or have trouble loading an app, pausing Midnight should be your first step to troubleshoot.
Note: The VPN can still be used when Midnight is paused.
Select Your Preferred VPN Location
Our VPN currently includes 5 different servers across the globe to connect to (and we'll be adding more as we grow!). Before enabling the VPN, select the dropdown in the VPN section in the home panel, and select your preferred location.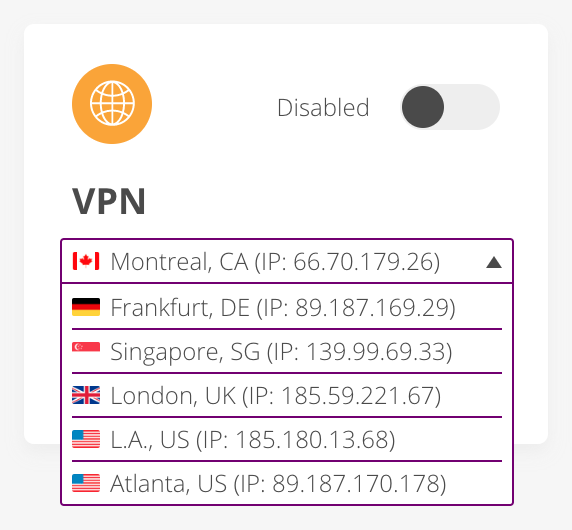 We're Here to Help
Midnight has much to offer when it comes to privacy protection, and there is still more to come. Live traffic monitoring and more historical statistics are in the pipeline for additional features. Get in on the Midnight madness early! Head over to ghostery.com/midnight to start your free trial.
If you have any questions, please reach out to support@ghostery.com.