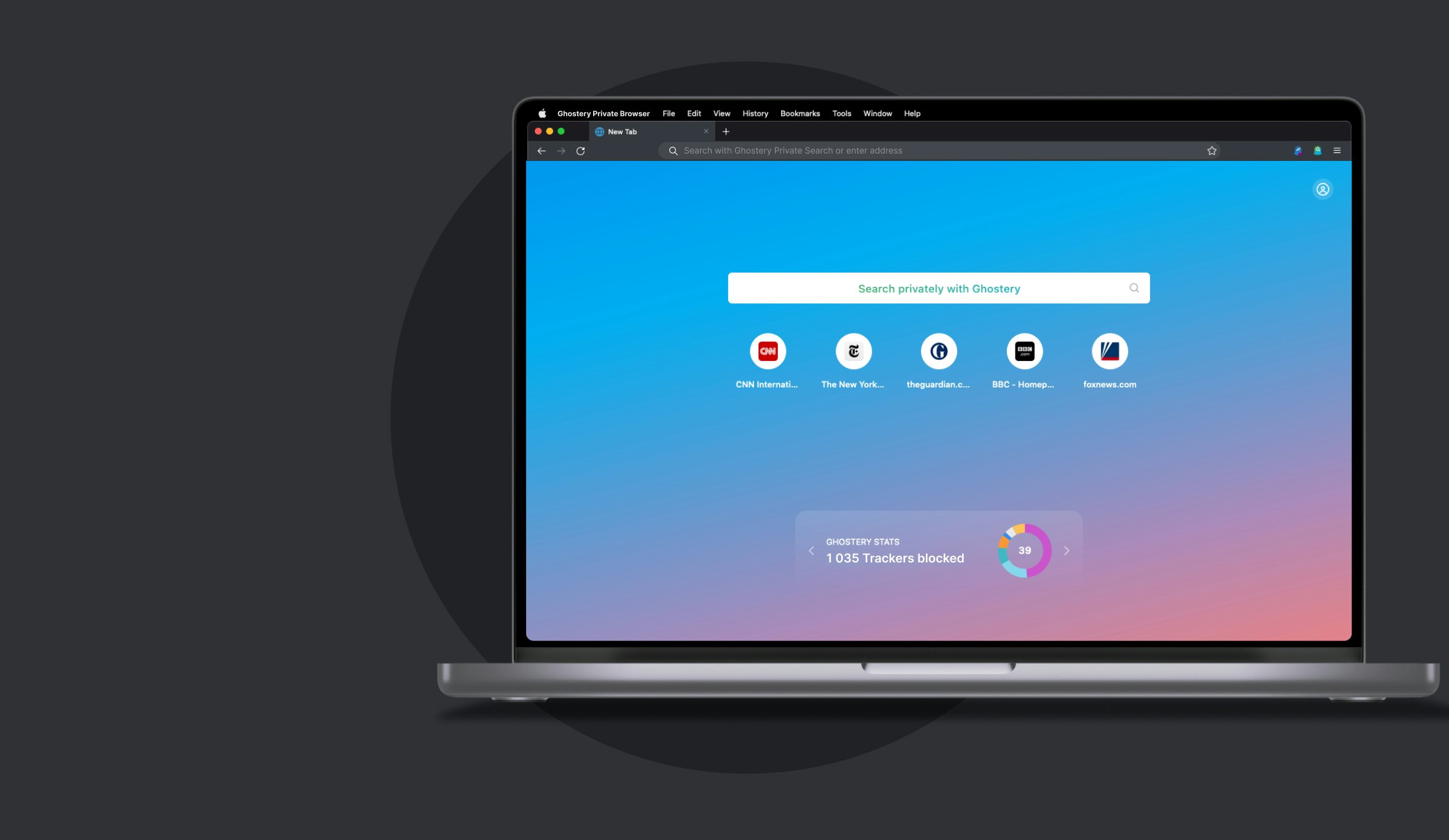 GHOSTERY PRIVATE BROWSER
Enjoy a completely private browsing experience
Blocks ads, trackers & other pop-ups and is fully loaded with a built-in private search engine that detects and displays trackers before you even visit a webpage.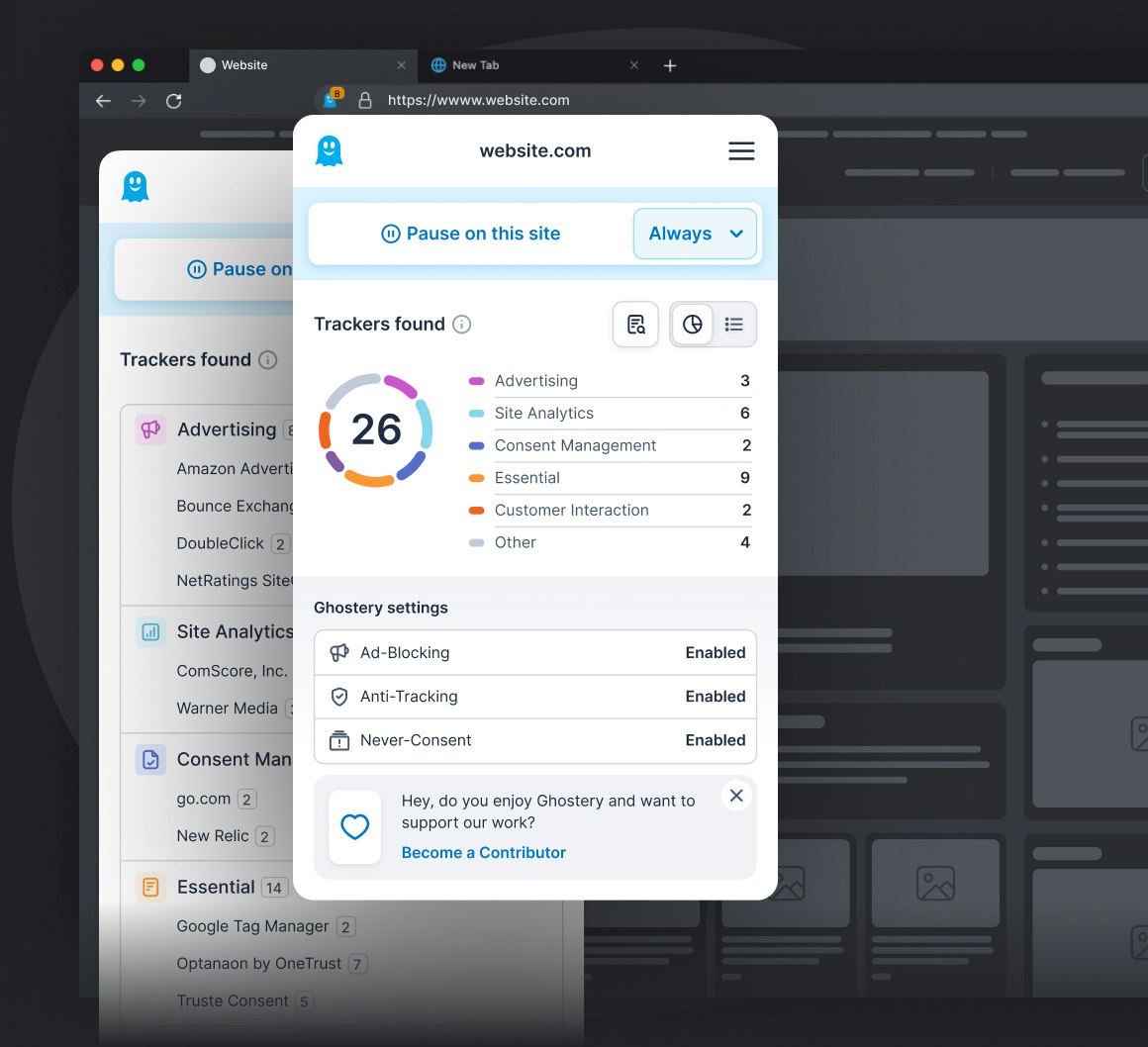 Built-in Tracker & Ad Blocker
Every ad, popup and tracker transfer your personal information across the web. This data can be misemployed and used to harm you anytime.
To secure your privacy while browsing the web, the Ghostery Private Browser is neutralizing all trackers for you. Your personal data are detached and replaced by random values leaving data collectors in the dark about your identity.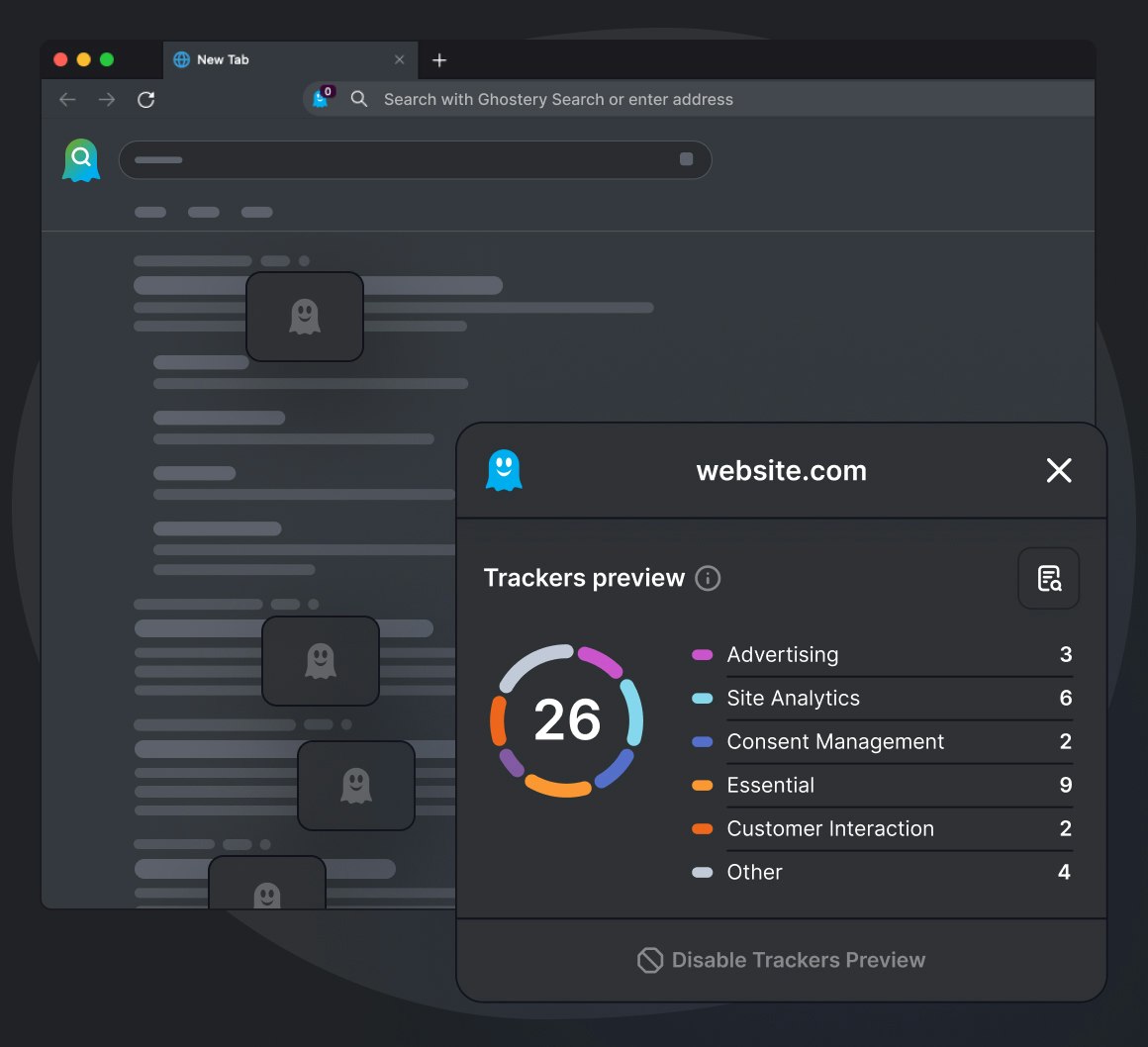 Built-in ad free Private Search
Ghostery Private Search offers unbiased results, not by the likelihood you'll click on them. It detects and displays trackers even before you visit a webpage.
Ghostery Private Search is offered ad-free in the Contributor program.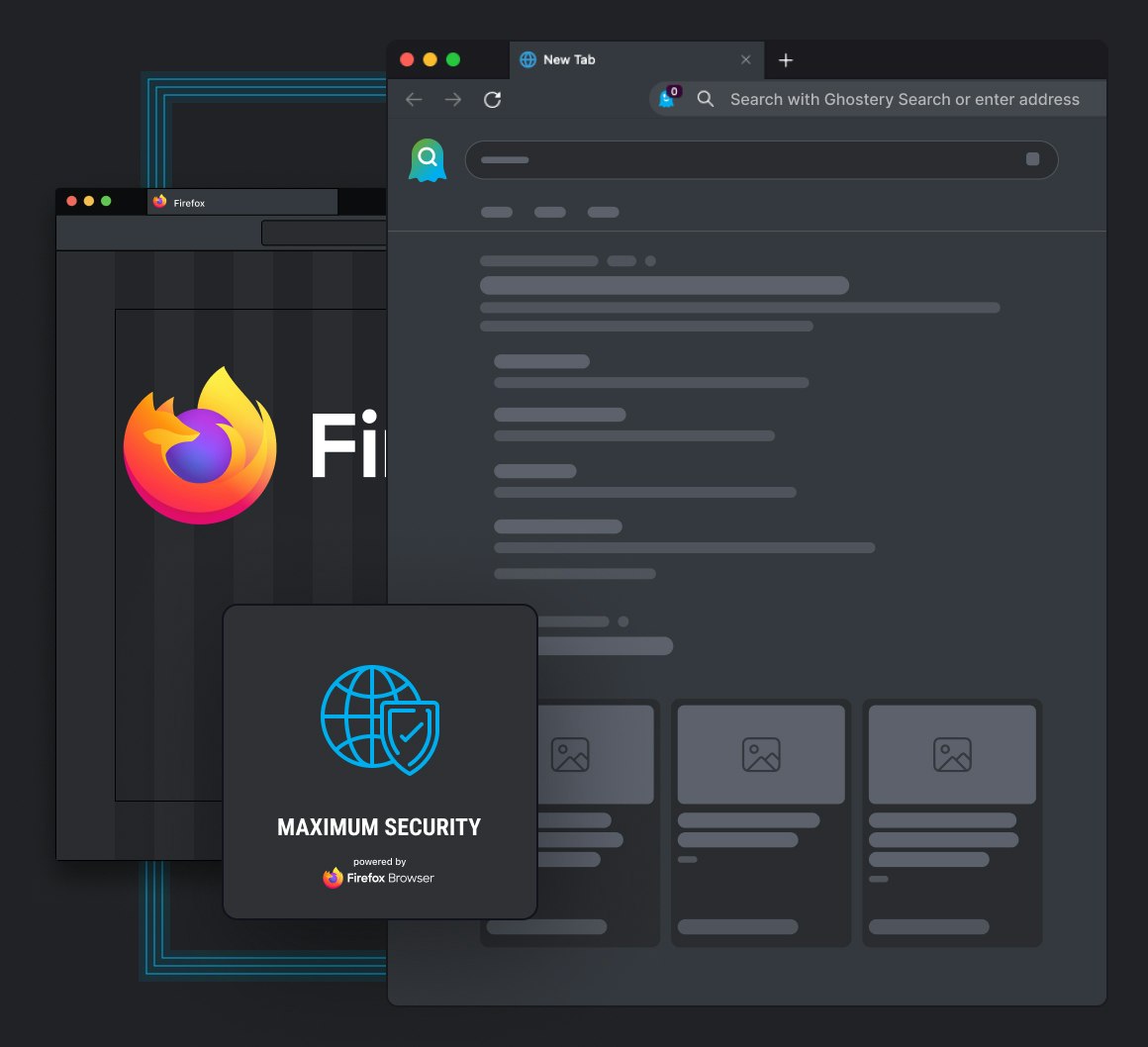 Built-in maximum security
Unparalleled privacy protection can only be achieved on a highest quality platform. Ghostery Private Browser builds upon Firefox with maximum care for speed, privacy and security.
GHOSTERY PRIVATE BROWSER
Browse the web safer, faster & with fewer annoying ads
Enjoy Firefox-grade security and privacy while browsing. Block ads and popups, stop trackers on websites and search results pages with Ghostery Private Browser for Linux.
Tracker & ad-blocking
Say goodbye to ads, trackers and block website popups with our built-in content blocker.
Fast and seamless page loads
Our private browser will block popups, invisible trackers and visible ads to declutter the page, helping it to load faster. It means less stress and waiting times so you can get more from your time online.
Firefox-powered and Open source
Built off Firefox, the Ghostery Private Browser for Linux enables maximum security and privacy settings by default. It distributes the open-source contributions of hundreds within the Mozilla foundation and Ghostery community to an ever-growing user base to make it one of the best browsers for Linux.
Private Search Engine included
Search engines play a key role in online tracking, motivating us to develop the Ghostery Private Search engine. This detects and displays trackers even before you visit a page.
Level up your online privacy today and join millions using Ghostery
Loved and trusted across the globe, Ghostery leads the way when it comes to ad blocking, stopping invasive trackers and shutting down annoying popups on every website you visit. For a complete browsing experience Ghostery Private Search is built into your Ghostery Private Browser of choice.
1B+
tracking requests blocked daily
AI-driven tracking protection
100M+
downloads
Trusted worldwide
10+
years of experience
Privacy protection since 2009
FAQ: Ghostery Private Browser for linux
Which browser is best for privacy on Ubuntu?
The best browser for privacy on Ubuntu is Ghostery Private Browser. Our Linux private browser has enhanced privacy features such as tracker, cookie & popup blockers, and it can also block ads. 
Additionally, due to its top of the range privacy and ad blocking technology, it declutters web pages and offers a faster browsing experience. 
Which is the safest browser for Linux?
There are many safe browsers that work on Linux operating systems, however, one of the safest Linux private browsers is Ghostery Private Browser.
Stop trackers in their tracks with our anti-tracking technology that anonymizes your personal data to protect your privacy.
What browsers do most Linux users use?
One of the most commonly used browsers used on Linux is Mozilla Firefox. However, if you cherish your online privacy and want a speedier browsing experience, Ghostery Private Browser is a perfect choice.
With smart ad-blocking technology and "Ghostery-grade" cloacking, our Linux private browser will keep your data private, increase pages load speed, and allow you to browse the internet privately. 
Still have questions?
If there is anything you miss in Ghostery or have any questions, please drop a line to support@ghostery.com. We're happy to talk to you anytime.