Product
How to Read Tweets Without Logging In

Twitter has fast become one of the most influential digital platforms around, bringing to light important issues by connecting hundreds of millions of people across the world. Following its recent takeover by billionaire Elon Musk, Twitter has become more prominent than ever, which according to the company has led to a huge increase in traffic.
But if you're not an active member or not signed into your account, you will struggle to read the content using a desktop browser and may be looking for a solution. But all of that has changed - find out how Ghostery can solve this problem so you can enjoy unlimited access to Twitter online.
Why can't I read Twitter online without logging in?
It may not always be convenient for you to pick up your phone and check the Twitter app or you decided against having the app on your phone. Or maybe you've clicked on a Twitter link in an article that takes you to the site. Either way, when the page loads you would have noticed that if you are not logged in, the option to enjoy Twitter content can quickly be cut short.
Harvesting data
This is because after a short while an annoying pop-up log-in form appears to block your view, restricting how you can use the site. Of course, for Twitter this is a good thing, as it encourages you to sign or sign up so they can harvest more of their data if you do not have a tracker blocker installed.
Unpleasant user experience 
For the user, this is far from ideal, and it is a frustrating block that forces you to make a decision about your data and privacy. Yet, the reality is that this pop up is an unnecessary feature if you do not wish to comment or directly interact with people on the platform.
If you are signed in and arrive on the browser site after you view Twitter content that has been embedded into other websites, it will be able to collect a lot of information.
This includes things such as your IP address, browser type, operating system, the web page you visited and cookie information. The type of information that is best kept out of the hands of private companies who will be able to use it to their own advantage.
Is there a solution to this problem?
The great news is that Ghostery can now offer the perfect solution for anyone encountering this problem. In addition to blocking ads and trackers on Twitter, our advanced privacy software will now also stop the log-in pop up appearing when you arrive on the browser site without signing in on desktop. 
This means you can now enjoy Twitter to your heart's content without being forced to sign in or sign up. When this feature is activated, the pop-up won't appear, so you can continue to scroll without any restrictions at all.
Not only is it great news for you, but it will also benefit Twitter. More people will spend time on their site reading content, which will strengthen their position in Google and other search engines. And with more people spending time on their site, it's more likely that they will want to sign up and interact with other members.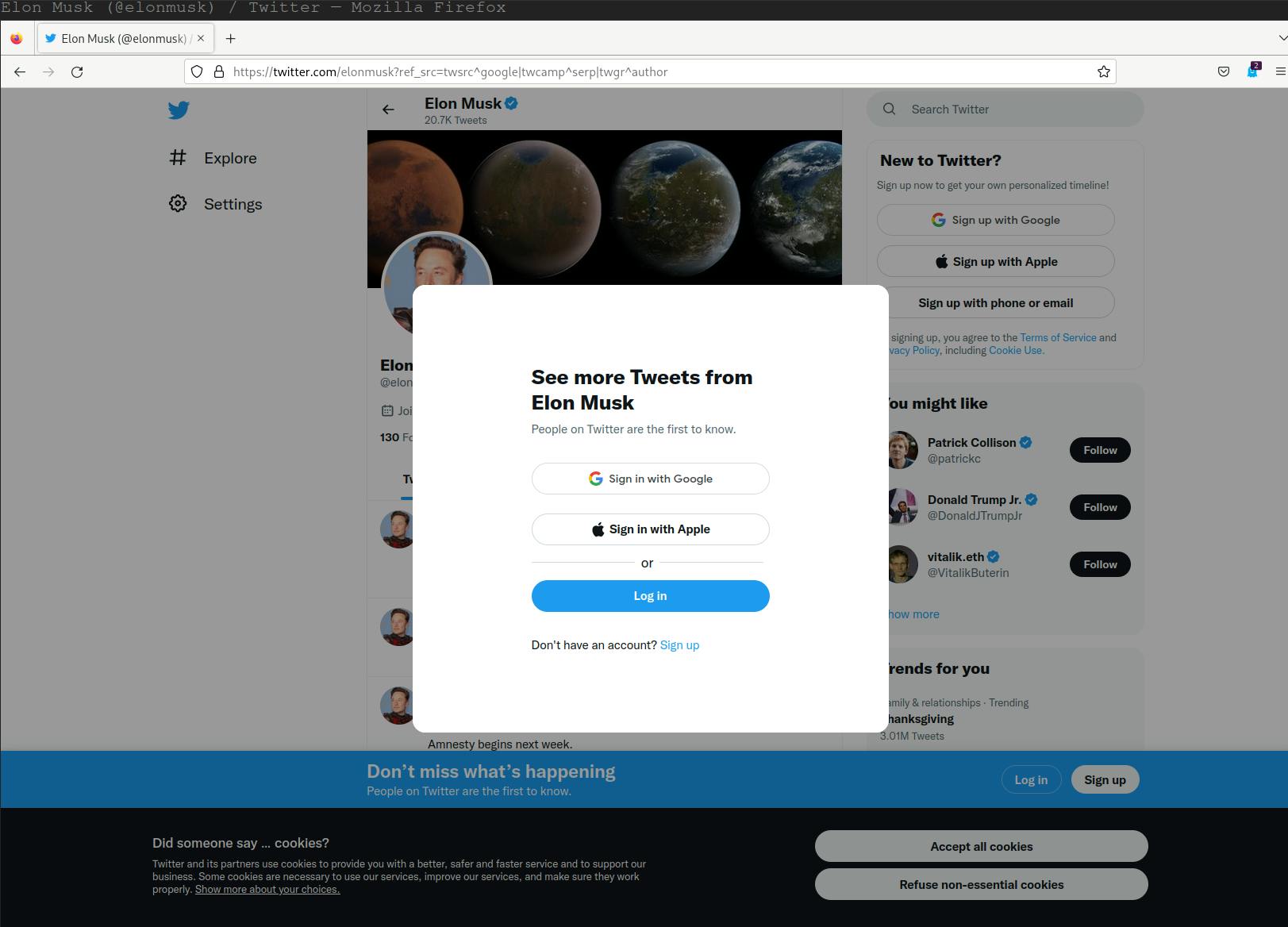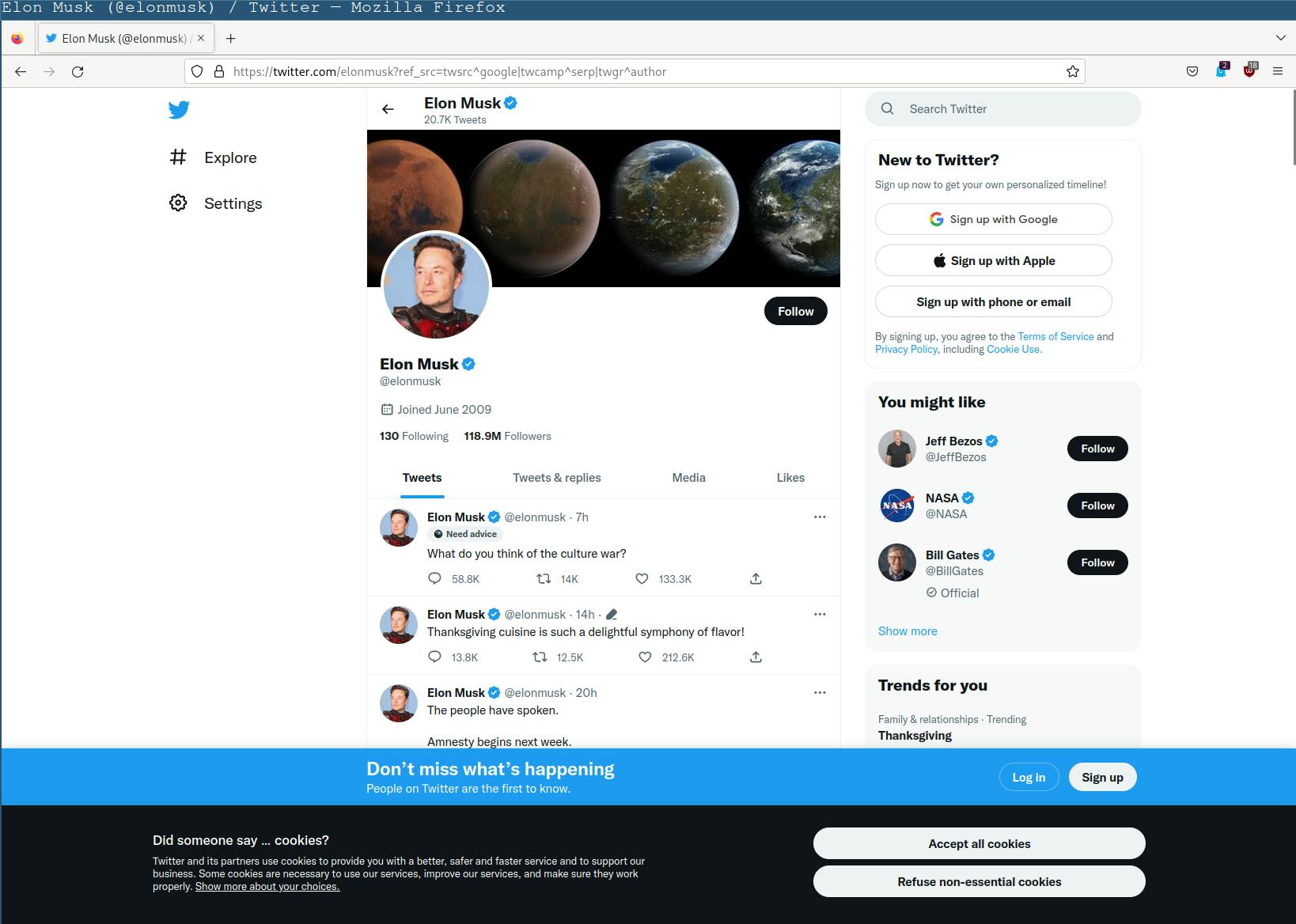 How to improve your data protection
The new Twitter feature is all part of our commitment to improving online privacy to make the web a better place for everyone.
Ghostery's advanced privacy features ensure you minimize the amount of data handed over to third parties online. We offer a range of ad blocking, and anti-tracking solutions by setting up optimal privacy settings that will help to keep suspicious third parties at bay.
Give us a try for free to find how it can work for you – and feel free to get in touch if you have any questions.